The supervisory board is chaired by Philippe Austruy, the company's founder. It comprises 6 members, 2 of whom are independent.
The supervisory board is notably responsible for maintaining a permanent control over the company's management. It assesses the management quality in the light of shareholders' interests to whom it provides an annual report.
The supervisory board is also responsible for considering and giving its opinion on any project with potential conflict of interests.
Its role extends to the following areas:
reviewing the consolidated financial statements prepared by the Chairman of the Executive Board
assessing the quality of the financial information
assessing the internal control and risk management systems
reviewing the strategies and their implementation
monitoring compliance of shareholders' rights
The Board is kept regularly updated on the Group's prospects and strategy.
Philippe Austruy
Chairman of the Supervisory Board of Foncière Siscare
Philippe Austruy is Chairman of the Supervisory Board of Foncière Siscare, a company created in 2017, and which includes all the real estate assets of the SIS Group in the adult care and pre-school sectors.
As an entrepreneur, company director, pioneer in the private health sector for 30 years, Philippe Austruy has always known how to reconcile corporate demands with public health needs
In the 1970s he created the leading Parisian group, then the leading national group of private hospitals. In 1987, he combined his businesses to create 'La Générale de Santé, together with Générale des Eaux and Société Générale, which is now the leading private European hospital group.
In 1994, he created Medidep, the leading French company in the adult residential care sector. Listed on the stock exchange in 1998, the company was sold to Suren in 2005 with whom it merged in 2006, giving birth to the Korian group which manages the leading European network of nursing homes, specialised clinics, homecare services, home nursing and hospital care.
In 2004, he created Crèches de France, which sets up company or municipal crèches in France and Europe.
Today, the companies and shareholdings held by Philippe Austruy are combined in the SIS Group, wholly owned by Philippe Austruy and his family.
Born in 1949, Philippe Austruy is a graduate of the Institute d'Etudes Politiques of Paris and holds a PhD in economic sciences. As an acknowledged expert in the health sector, he has written several articles and books and holds positions within the FIEHP, the private cancer union and other organisations in the sector. He also founded the club of companies listed on the Nouveau Marché [New Market] which promotes companies with high growth potential.
Other positions he holds include: he manages or chairs several companies in the SIS group.
Géraldine Austruy
Non-Independent Member
Géraldine Austruy became a member of the Foncière Siscare Supervisory Board in 2017.
Géraldine Austruy has managed the company, Hospitalisation Privée d'Addictologie since 2011, which develops and manages specialised health centres caring for conditions related to addictive behaviour (alcohol, toxic substances).
Previously (from 2005), she worked within the Mediter group, where she was responsible for managing health centres. She is developing the first approaches within the group to deal with the issues and challenges of caring for addictive behaviours.
Géraldine Austruy is a member of the Société Française d'Addictologie, the Collège Professionnel des Acteurs de l'Addictologie Hospitalière and participates in national debates and studies for organising and creating addiction care management as a contact person and private specialist of this sector.
Born in 1975, Géraldine Austruy is a Doctor in Pharmacy, a former Intern [Registrar] at Hôpitaux de Paris [Paris Hospitals] and a graduate of ESCP.
Other positions held: Executive Director in several companies of the SIS Group.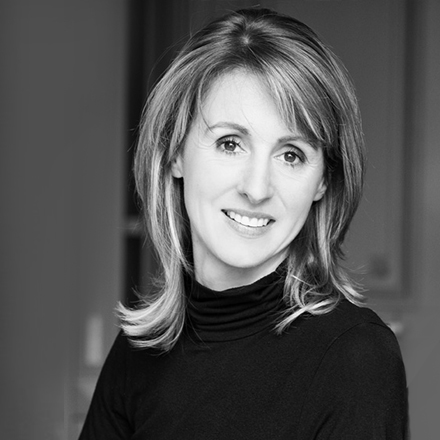 Marie-Amélie Austruy
Non-Independent Member
Marie-Amélie Austruy became a member of the Foncière Siscare Supervisory Board in 2017.
Marie-Amélie Austruy heads up the architectural agency MA3 which she founded in 2005. With a team of 5 full-time architects, the agency develops its expertise in the fields of pre-school buildings, specialist health centres, individual and collective housing, offices and also more atypical projects in the wine sector.
Previously, she worked as project manager for Gérard France agency.
Born in 1978, Marie-Amélie Austruy is a graduate of the Parais-Malaquais Architecture School
Other positions held: Executive Director in several companies of the SIS Group.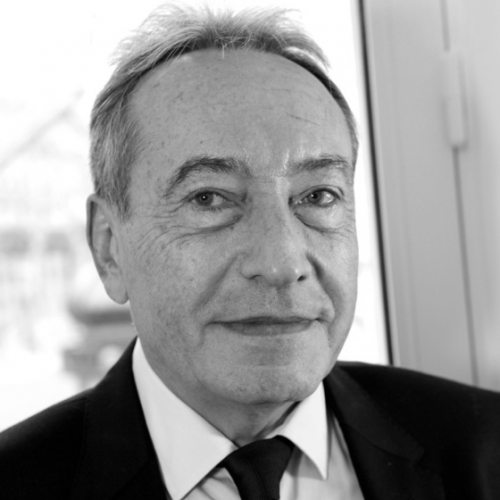 Dominique Godet
Non-Independent Member
Dominique Godet became a member of the Foncière Siscare Supervisory Board in 2017.
Dominique Godet is the partner responsible for tax practice within the firm, GFP Avocats, for which he is one of the co-founders. He provides his expertise and advice to international and national groups on issues such as international, European, French tax and advises individuals on wealth tax. He also supports companies and individuals during tax audits and tax disputes and more generally in the day-to-day management of their affairs. IN particular he has been advising Group SIS for many years.
Previously, he worked as a partner in the legal firms, JeantetAssociés and CMS Bureau Francis Lefebvre, and as co-founder of Godet Gaillard Solle Maraux & Associés.
Dominique Godet is a member of IACF (Institut des Avocats Conseils Fiscaux), ACE (Association française des Avocats Conseils d'Entreprises), l'IFA (Institut Fiscal International) and MEDEF.
He is also a member of supervisory boards and strategic committees of industrial companies.
Born in 1954, Dominique Gode is a Lawyer admitted to the Bar of Paris.
Other positions held: Managing Partner of GFP Avocats, member of the supervisory boards of Ovalto, Ixblue and the HDF Group.
Mark Cook
Non-Independent Member
Mark Cook became a member of the Foncière Siscare Supervisory Board in 2019.
Mark Cook chairs SAS Byblos Services, which he founded in 2015. Its main activity is the rental of furnished goods. Since 2020, he has also chaired Cook & Cie, as a financial investment advisor.
Mark Cook started his career at Paribas Capital Markets in London where he worked as a financial analyst. Then he was manager of strategic funds in Switzerland at Gérifonds SA. From 1997 to 2004 he then worked as a portfolio manager for private clients at Marcuard Cook & Cie in Geneva. Then until 2019, he was director, shareholder and administrator of Octogone Gestion SA in Geneva, a company active in wealth management.
He thus developed his skills in the research and selection of investments and long and alternative funds, for private clients and for banks. Mark Cook has advised and invested in numerous venture capital and direct investment funds in private companies and real estate.
Born in 1972, Mark Cook holds a Bachelor of Arts in economics and sociology from the University of Kent in England.
Ghislaine Sanchez
Independent Member
Ghislaine Sanchez became a member of the Foncière Siscare Supervisory Board in 2017.
Ghislaine Sanchez holds the title of Chief Executive Officer of the Investment Holding, PURPLE DEVELOPMENT SAS. She is a shareholder of the FIVES industrial group, and an investor in the development capital of unlisted SMEs and MSEs.
She is also the chairperson of SB PARTNERS SIF SICAV, an investment vehicle accredited by the Supervisory Commission of the Luxembourg Financial Sector, including own-account and third-party investments in alternative illiquid asset strategies (secondary and Private Equity credit).
She developed her investment and asset management skills at BNP Paribas and Rothschild & Gestion where she was member of the private bank's Executive Committee.
Ghislaine SANCHEZ started her career at EY, where she worked on audit and audit acquisition projects for French and international companies, then on financial and budgetary control as Management Control Director for industrial investments at Compagnie de Navigation Mixte (Paribas Group).
Born in 1966, Ghislaine SANCHEZ is a graduate of ESCP EUROPE, with a major in Finance.
Other positions held: Manager of Icosphère Lux and Chairperson of Furstenberg Finances.
Laurent Fléchet
Member representing the investor
Laurent Fléchet is a member of the Foncière Siscare Supervisory Board, representing the investor.
Laurent Fléchet began his career in a merchant bank, then joined Goldmann Sachs (Archon Group France) where he was head of the Real Estate Department. In 2002, he integrated Ixis Aew Europe, Europe number-one company for third-party investment and real estate asset management, where he was head of portfolio management (more than 8 billions euros of assets), before being promoted member of the Board. In 2006, he became Chairman of CILOGER, subsidiary of Caisse d'Epargne, Banque Postale and CNP Assurances, making it one of the leading companies for regulated real estate assets management (SCPI – OPCI).
In 2011, he joined Primonial group, as Chief Executive in charge of Real Estate, then became Chairman of Primonial REIM in octobre 2013. In 2018, he has been nominated Chairman of Primonial REIM Supervisory Board.
In june 2018, Laurent Fléchet is the Real Estate VP of Finance Innovation Real Estate division.